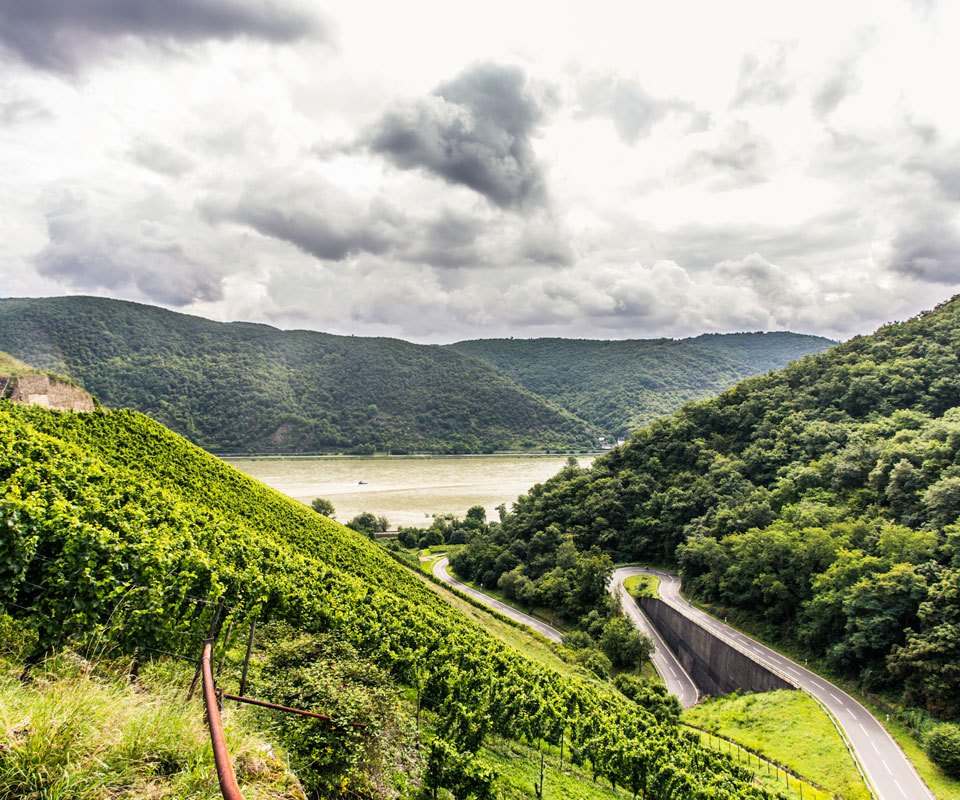 For the love of the vineyard: our grapes grow on steep slopes in the narrow valley of the Rhine. The northern location allows the grapes to ripen slowly. Unique Rieslings and Pinot Noirs grow here on slate soil. The manual work, minimally supported by special machines, is an end in itself for us; through it, we obtain excellent wines with clear characteristics.
Our capital is the soil. The grapes only grow to optimal ripeness with the help of the ingredients of the soil, the power of the sun and rain at just the right time. We see our work as accompanying and intervening in a minimal way in order to support nature. That is why diversity in the vineyard, the targeted encouragement of beneficial insects and near-natural cultivation are so important to us.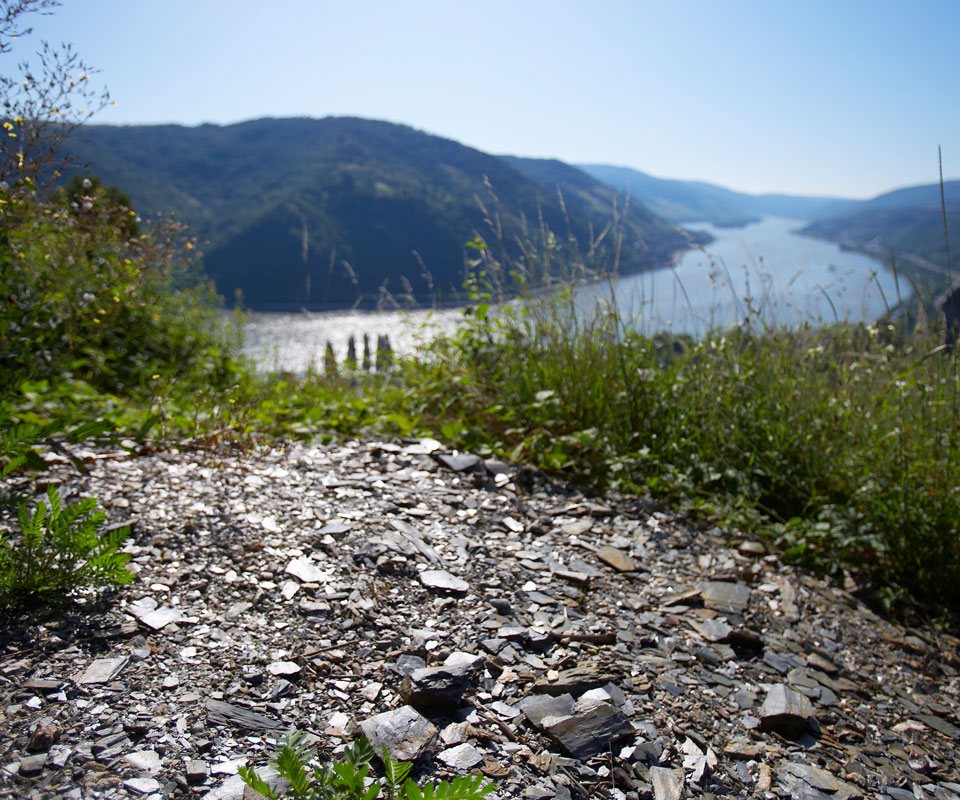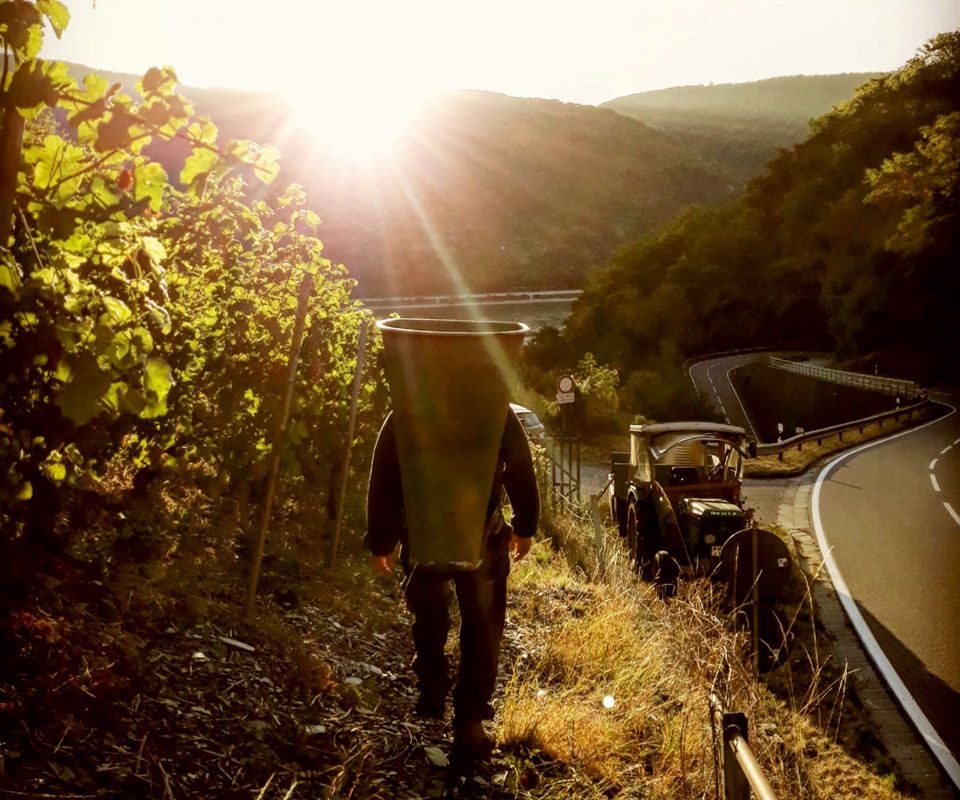 Only what nature and the vineyard have given the grapes can mature in the cellar. Depending on the personality of the wines, the vintages of recent years ferment gently and in a controlled manner in steel tanks or wooden barrels. Here, too, we rely on minimal influence, slowing down and the certainty that great wines need time to mature.